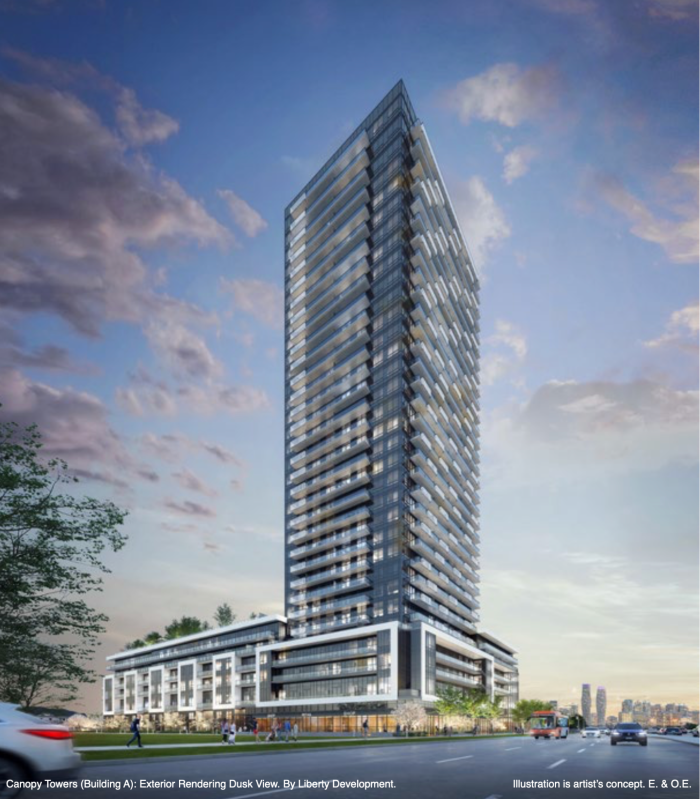 Searching for the perfect place to call home in Central Mississauga? Look no further than Canopy Towers 2, the latest condo launch that offers a blend of modern living, prime location, and exceptional amenities.
It's located in the heart of Mississauga where new Canadians are always welcomed with open arms and cultures are uniquely celebrated throughout a tightly knit community.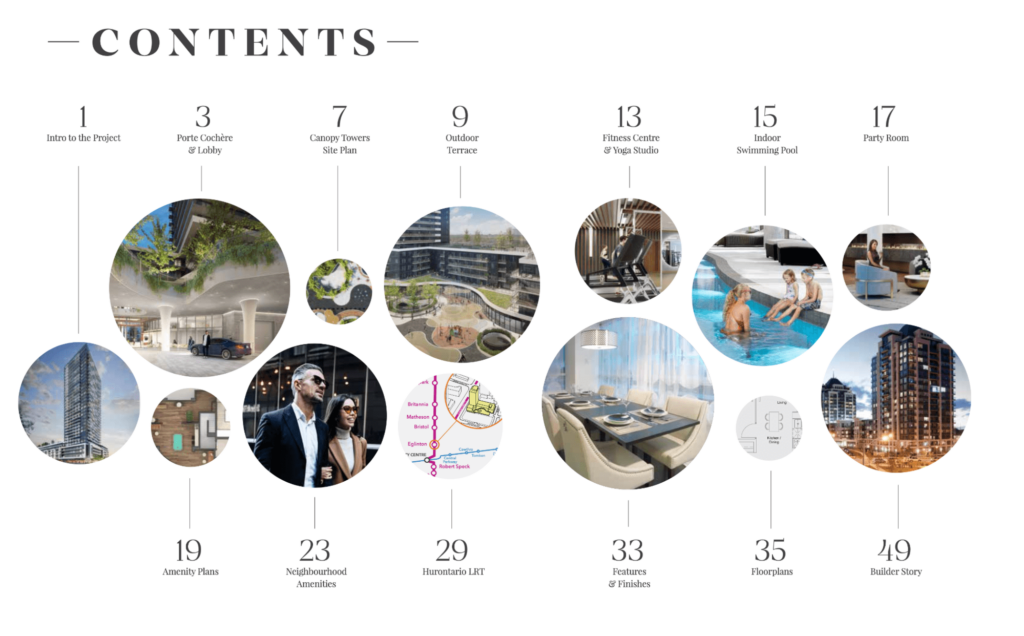 If You're Wondering Why Mississauga?
Mississauga boasts a rich heritage and a thriving cultural scene. Its residents enjoy a multitude of parks and natural spaces, contributing to a vibrant and active lifestyle. Whether you're seeking a place to establish roots, pursue career aspirations, engage in recreational activities, or raise a family, Mississauga offers an ideal environment for all these endeavors. Mississauga also offers a range of transportation options to help residents and visitors navigate the city including MiWay which is its public transit system, providing bus service throughout the city. It offers an extensive network of routes connecting various. Go Transit, and UP Express. It's also popular by its cycling lanes and paths, making it bicycle-friendly. The city promotes active transportation and offers resources and maps for cyclists. Furthermore, the proximity to major highways is a significant advantage. With easy access to Hwy 403, 407, 410, and 401, residents have a plethora of options to travel swiftly in any direction they desire. Whether it's heading downtown, exploring neighboring cities, or venturing out of town, the convenience of these highways ensures efficient and convenient travel experiences.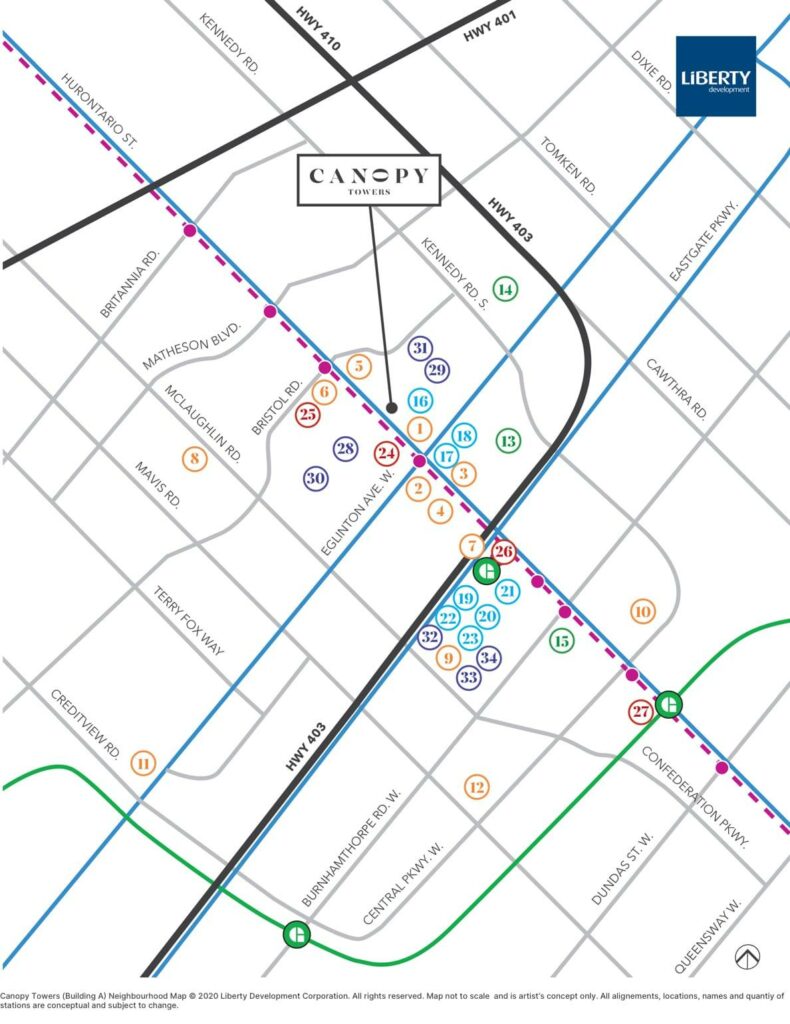 Embracing Diversity: The Heart of Mississauga
Diversity is at the heart of Mississauga, with residents from around the world finding a welcoming home within its borders. Canopy Towers is set to grace the corner of Hurontario St and Eglinton Ave E. This stunning 33-storey tower will feature approximately 509 luxurious condominium suites. Canopy Towers is nestled within a charming neighborhood brimming with urban conveniences. This exceptional new tower will stand tall as the centerpiece of the Greater Toronto Area (GTA).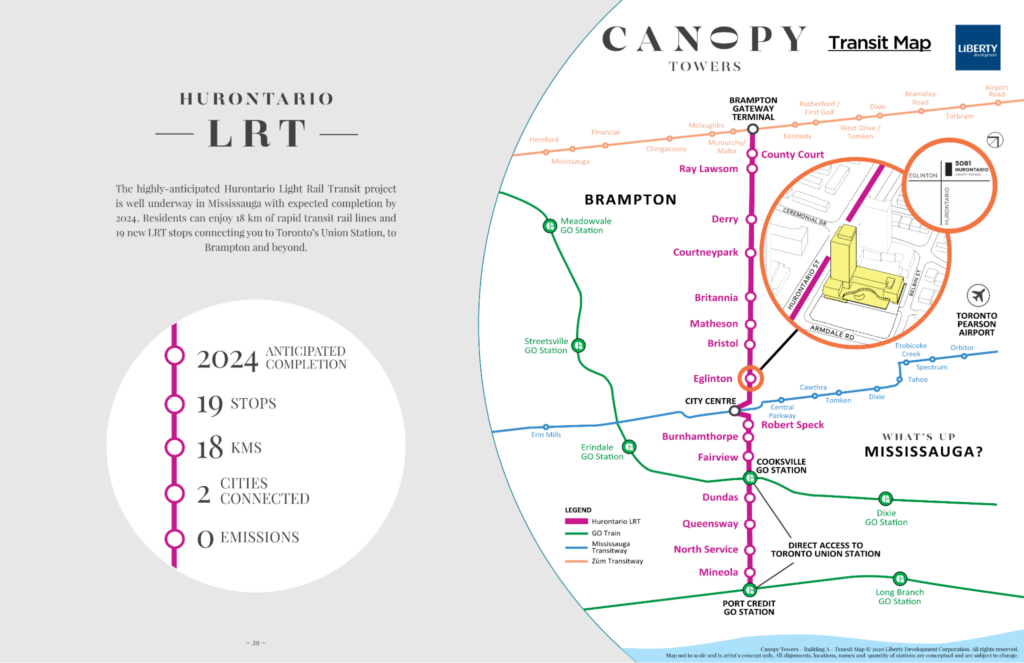 Find Out What Mississauga and Canopy Towers Have To Offer You!
Square One, the vibrant epicenter of Mississauga, where all your desires can be fulfilled. As the largest shopping center in Ontario and the second largest in Canada, Square One eliminates the need for time-consuming travel. With an abundance of shops, restaurants, and easy access to various transportation options, everything you need is conveniently within reach.
Port Credit: a water enthusiast's paradise in Mississauga, offering top restaurants, water activities, and serene lake experiences.
Kariya Park: A beautiful Japanese-style garden with serene walking paths, ponds, and cherry blossom trees.
Jack Darling Memorial Park: A waterfront park with sandy beaches, picnic areas, and recreational facilities for outdoor activities like swimming, kayaking, and beach volleyball.
Beautiful Amenities at Canopy Towers:
A beautifully landscaped canopy terrace escape filled with space to relax and enjoy the fresh air, to lounge and take in the views away from the hustle and bustle. Take luxury living up a notch and indulge in the splendor of a resort-inspired indoor pool. Make a social splash, get your laps in, go for a whirl in the whirlpool, relax in the sauna or simply lounge poolside and daydream away.
Set a bar, and then raise it in a stunning Party Room that is sure to inspire a good time. Sleek, contemporary style, blends in effortless comfort with lounge seating beside an elongated fireplace.
Host an event in the private dining room, to serve up the essentials for a night to remember.
Click on the link below for more info!